"Bad bosses drive their best employees and eventually their best customers away. They feel threatened by people smarter, more capable, or motivated than them. They're unwilling to confront real issues or make unpopular decisions. They run from conflict. They're quick to point out flaws in others while ignoring their own."
What is the How To Be A Great Boss Workshop?
The difference between a group of indifferent employees and a fully engaged team comes down to one simple thing—a great boss.
When: October 4, 2023 from 8:30 a.m. - 4:00 p.m. MST
Where: The Derrick Golf & Winter Club
3500 119 St NW
Edmonton AB T6J 5P5
Canada
Every attendee will receive their own copy of the How To Be A Great Boss book and an exclusive workbook to use throughout the workshop.
Join the How to Be a Great Boss Workshop and learn the straightforward, practical approach to help bosses like you get the most from their people.
Register For The Workshop
Hosted By:
Expert EOS Implementer Ted Bradshaw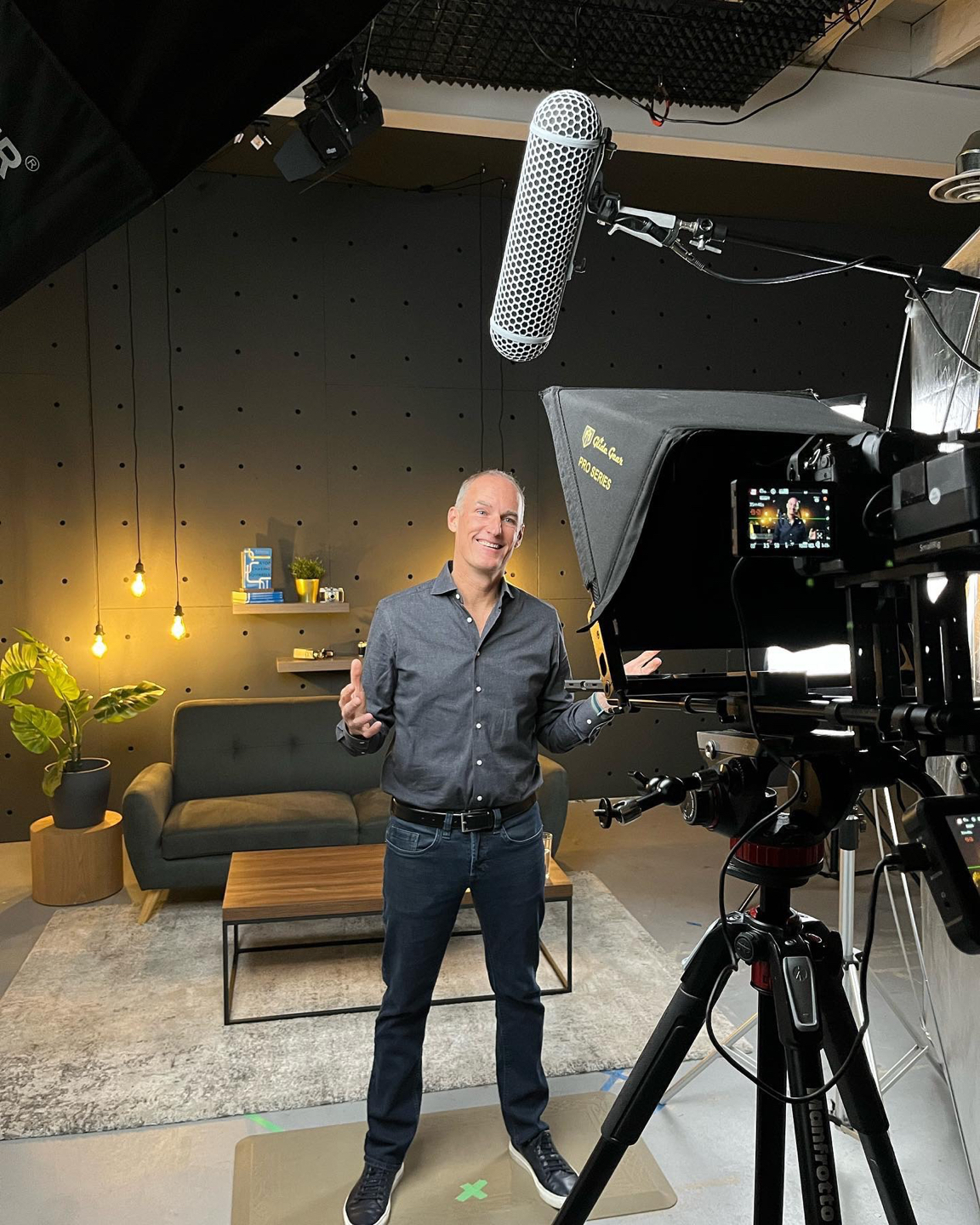 Ted began his journey 25 years ago with Xerox and IBM. He discovered his passion for entrepreneurship acquiring an unprofitable and dysfunctional company and transforming it into a profitable and healthy business. Today he helps leaders as a speaker, Expert EOS Implementer™ and Community Leader for EOS Worldwide.
Along his entrepreneurial journey, Ted has started and successfully led five companies including an educational software business that was the first in North America to connect K-12 classrooms to homes over the internet, a video game co. in partnership with the NHL, and a medical isotope firm with a mandate to ensure consistent quality and supply of medical isotopes to the world. Ted was introduced to EOS® through his membership in The Entrepreneur's Organization and began using EOS® in his companies. He has first-hand experience in the benefits of running a business with EOS® and the challenges of running one without it.
In addition to being an Expert EOS Implementer™, Ted serves as the Community Leader for EOS Worldwide where he trains new EOS Implementers™ and facilitates Quarterly meetings with Professional EOS Implementers™ from around the world.
Are You a Great Boss or a Not-So-Great Boss? 
If you are constantly frustrated with people who don't meet your expectations but you don't explain them clearly, you may be part of the problem.
Taking responsibility for poor employee engagement is the first step. Poor bosses blame factors "beyond their control" for poor employee performance. Great bosses rise to the challenge.
Register For The Workshop
About The Authors
EOS Experts
Gino Wickman
Gino Wickman is the author of the bestselling book, Traction, and is passionate about helping people get what they want from their businesses. To fulfill that passion, Wickman created the Entrepreneurial Operating System® (EOS®), a holistic system that, when implemented in an organization, helps leaders run better businesses, get better control, have better life balance, and gain more traction—with the entire organization advancing together as a healthy, functional, and cohesive team. Wickman spends most of his time as an EOS Implementer®, working hands-on with the leadership teams of entrepreneurial companies to help them fully implement EOS in their organizations.
René Boer
With more more than 30 years of experience in the restaurant industry, René has helped leadership teams succeed at well-known brands such as Pizza Hut and Jamba Juice. As a Certified EOS Implementer, he's worked with hundreds of bosses at privately-held companies helping them align their teams to achieve a shared vision. He is passionate about helping clients achieve freedom by focusing on what they love to do and are great at doing.
Save yourself a seat at the upcoming Great Boss Workshop, and you'll leave with the skills you need to strengthen your relationship with your team and to help them be more satisfied and effective in their roles.
Don't Wait! Register Today
Which Kind of Boss are You? 
As a boss, you must fully provide your direct reports with effective leadership and management. When you don't have the time to lead and manage, accountability slips, because accountability comes from being a great leader and a great manager. You can't demand accountability or wish for it.
Register For The Workshop
Outcomes
These are just a few of the tangible takeaways you will walk away with.
Lower your stress and increase your productivity
Improve your communication and coaching skills
Create clearer expectations
Manage common "people issues" better
Get more from your people without micromanaging them
Create an environment of accountability
Get to know your event host, Ted Bradshaw
Ted Bradshaw served as an executive with Xerox and IBM, then left the Fortune 500 world to explore the thrills of entrepreneurship.
What he found was a long string of success that looked great on the surface. But underneath it all, he felt anxious, exhausted, and stressed, chasing money wherever it led and wondering why he never felt fulfilled. Along his journey, Ted gained valuable insight into how a person can achieve fulfillment in all aspects of life and he shares those insights with his best-selling book, Stop Chasing Squirrels.
"We believe in keeping things as simple as possible because, as you've probably experienced, the journey to become a Great Boss is not easy. It requires patience, practice, and repetition. Lots of repetition. Stay the course. The rewards are great. You'll have more fun, feel more fulfilled and have time to enjoy doing what you do best."
Frequently Asked Questions
What is included at this event?
What is the cancellation policy?